Status: In Construction
This is a second-story addition and complete remodel of a small craftsman cottage. The exterior has a new rainscreen siding system with vertical cedar treated with black pine tar. Interior details include portal window casings, flush baseboards, and several custom metal features.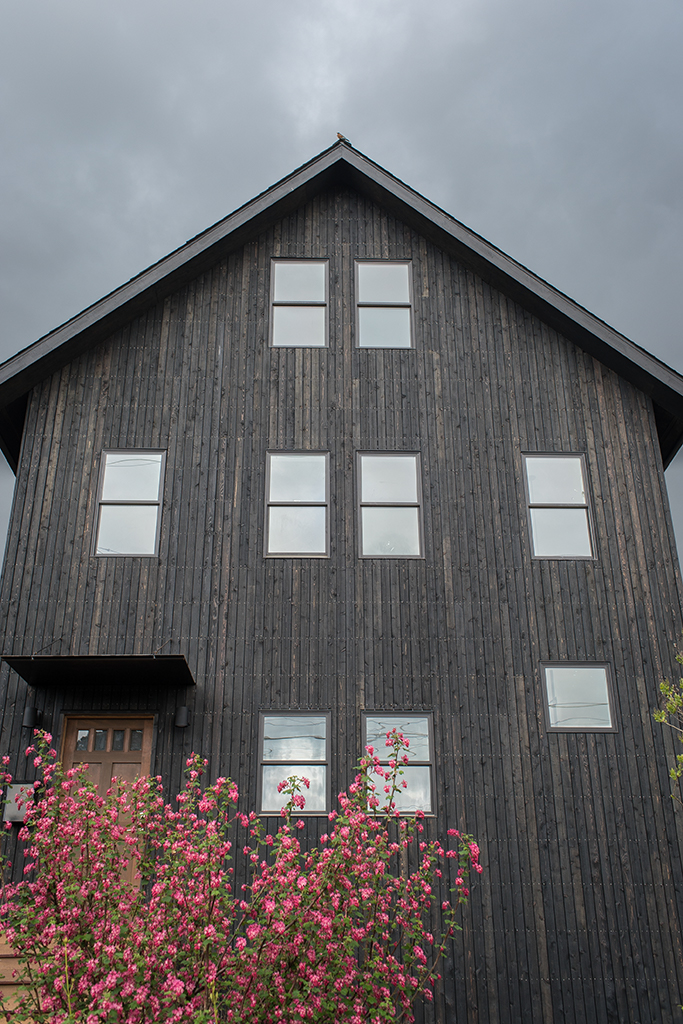 Finished Front Facade - with Robin :)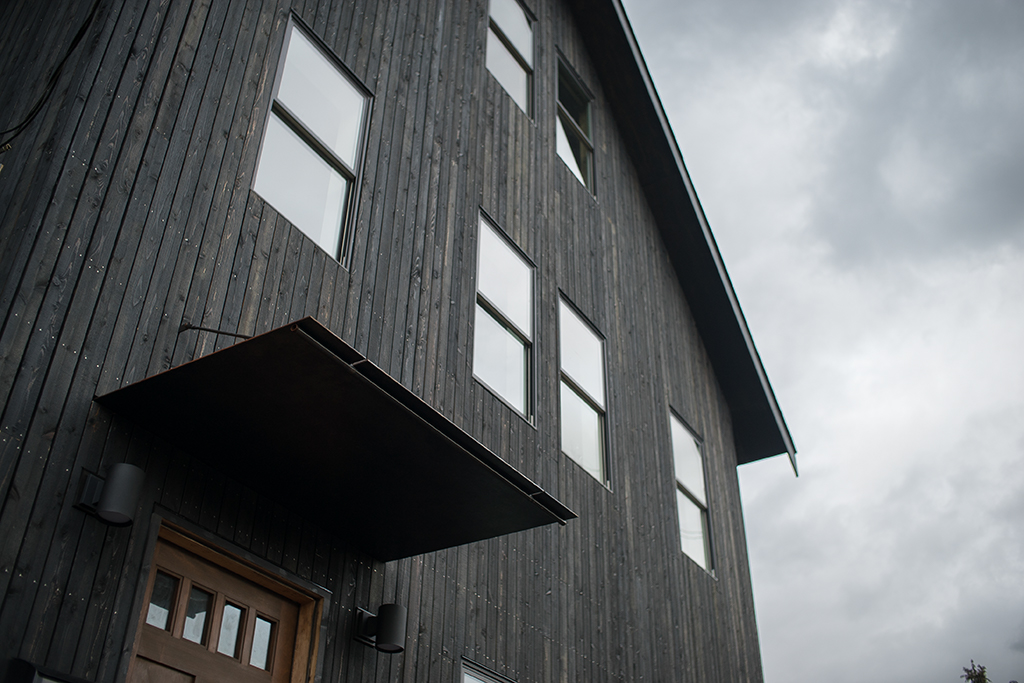 Custom Steel Canopy at Entry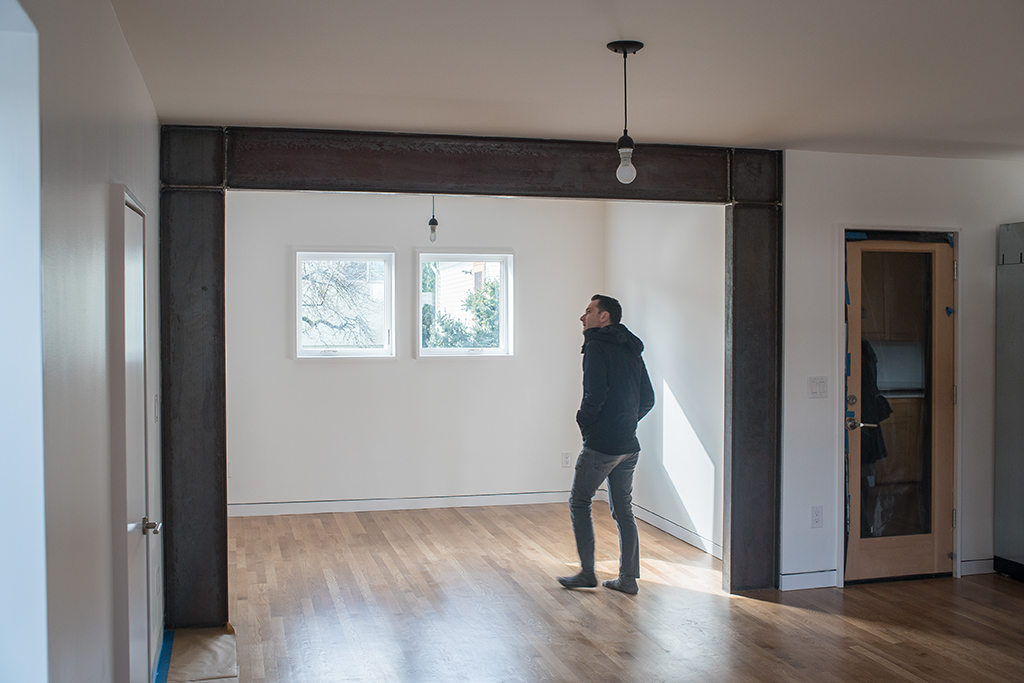 This exposed moment frame allows for a totally open floorplan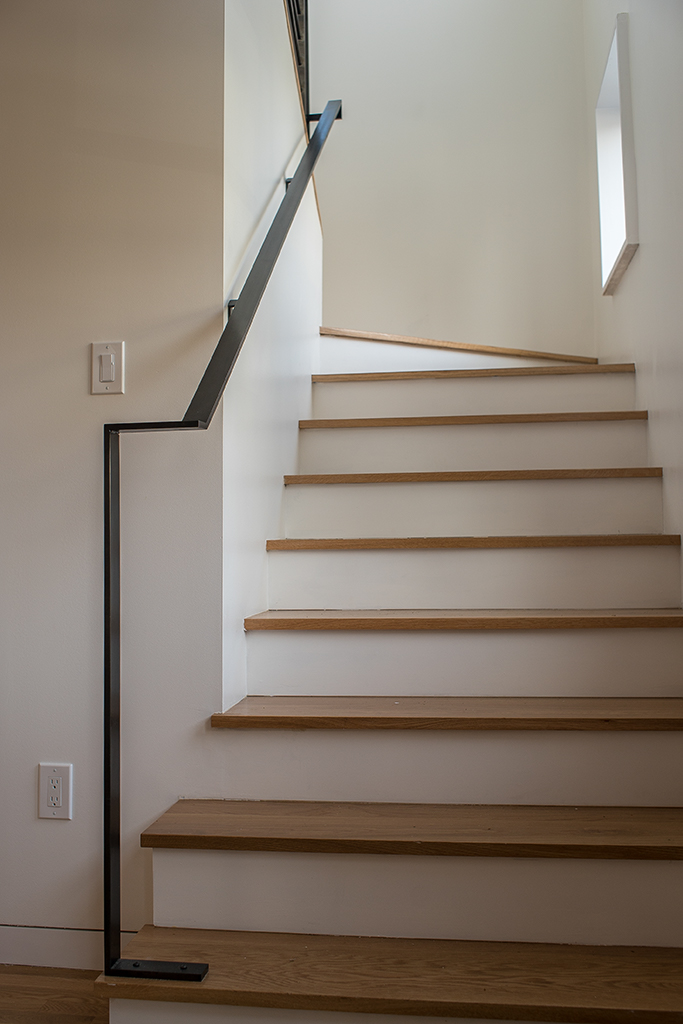 A very minimal newel post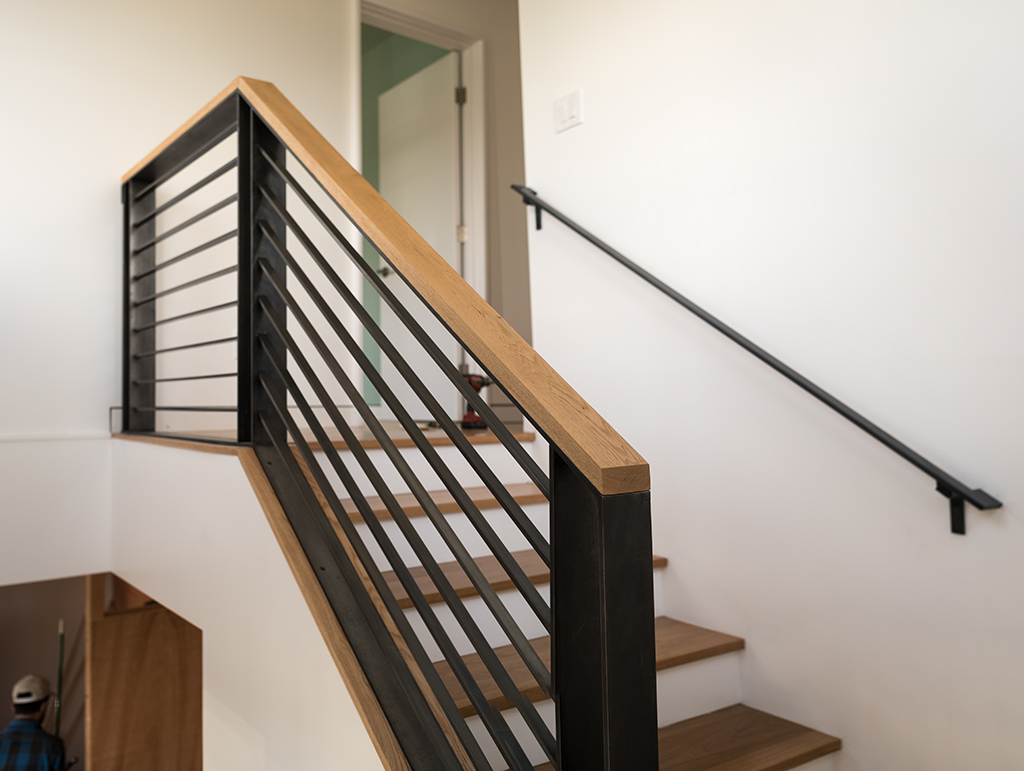 Custom steel railings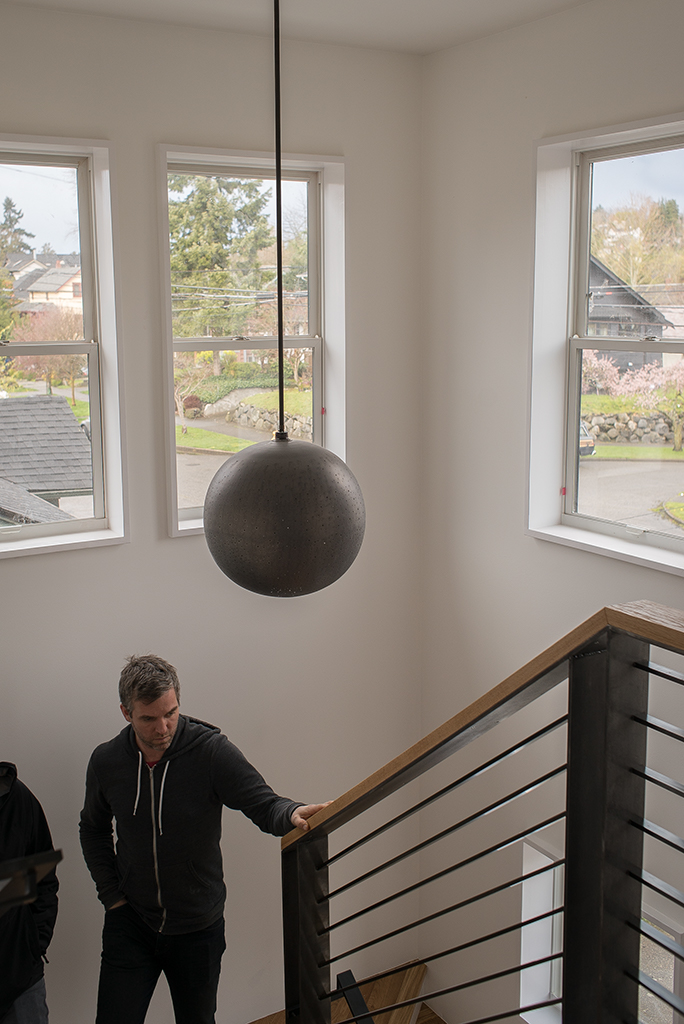 View from the top of the stairs
Feature Wall at Entry This wall still needs a finish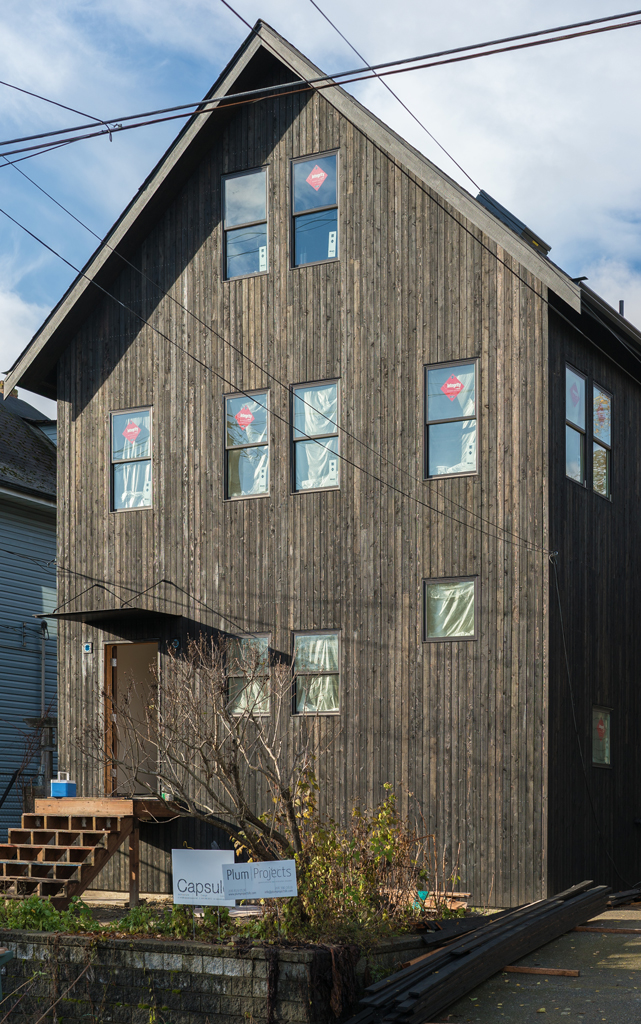 Siding is done!